For this project, HCM provided installation services to EllisDon for the helical pile foundations for future solar racking. Due to the stringent timelines and project milestones, HCM employed a total of four crews on this job to meet the project schedule.
A large challenge that HCM faced on this project was the harsh winter. HCM dedicated an auger mounted excavator on site for the second half of the project to allow for any necessary pre-drilling through the 500 mm thick frost layer. The schedule was maintained despite site shut downs due to below -30 temperatures, as well as site access issues resulting from the inclement weather.
RWH Engineering Inc. (RWH) provided the field engineering support for the project, which allowed HCM to provide complete pile installation records.
Client: EllisDon Corporation
Location: Aylmer, Ontario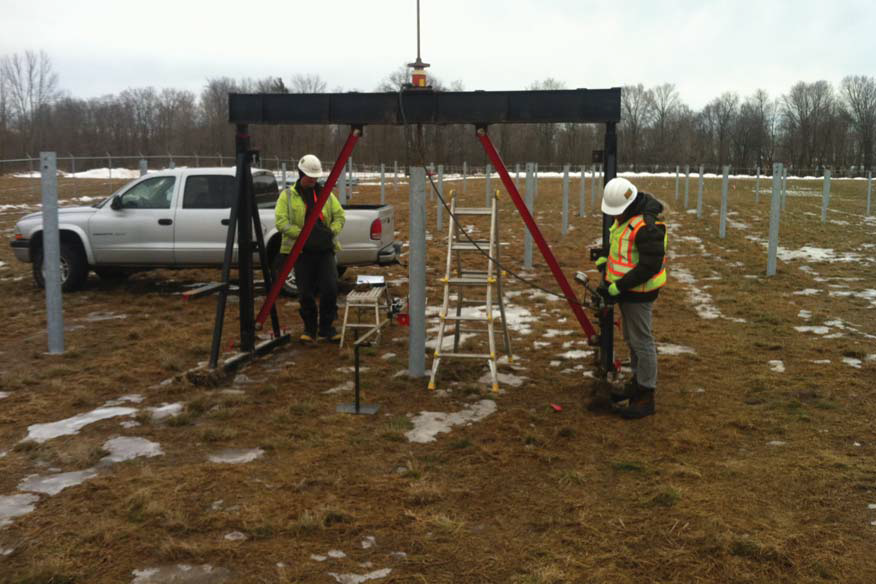 The teamwork of the HCM crew members in combination with the attention to detail provided by RWH, and the positive team support provided by EllisDon resulted in the project being successfully completed within schedule and budget.