A helical pile is a deep foundation element consisting of a central steel shaft with single or multiple flights of helix bearing plates
Soldier piles and lagging is an excavation support system where steel piles are installed in a vertically drilled hole and embedded below the excavation depth to provide the necessary passive resistance. Timber lagging is typically either, installed behind or clipped to the front flange of the pile to support the soil behind the excavation and transfer the load to the piles. Piles can be cantilevered or braced with walers, rakers, struts and/or tiebacks. HC Matcon can provide a Design Build solution utilizing expert and focused engineering for cost effective design.
ADVANTAGES OF PILE AND LAGGING SYSTEMS
Less vertical drilling requirements in comparison to Caisson Walls
Cost effectiveness is anchored in reduced durations, materials, and potential for savings on schedule.
HC Matcon continues to invest in the right equipment to meet our customer's requirements. We feel confident that our innovation and design-build approach to foundation contracting will provide benefits to your next project.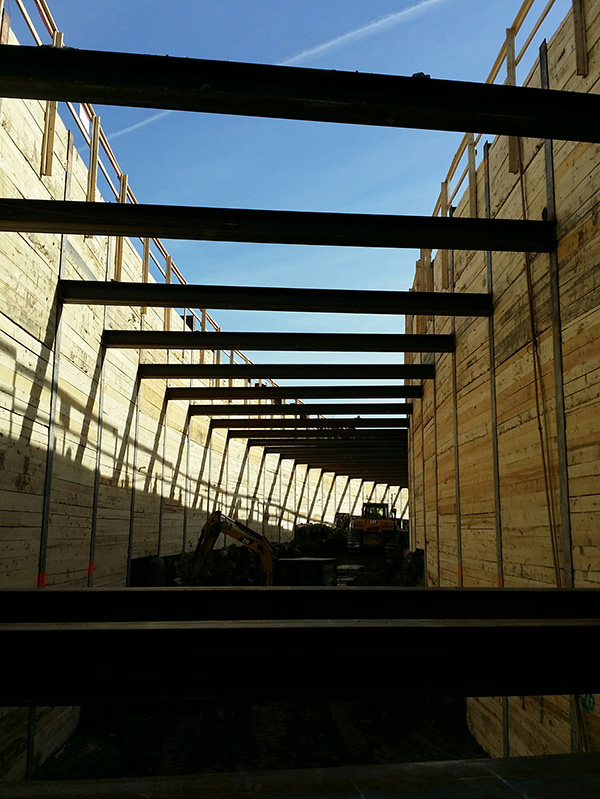 Follow us and find more about HCM Group