I
n
f
r
a
s
t
r
u
c
t
u
r
e
R
e
h
a
b
i
l
i
t
a
t
i
o
n
Shotcrete is highly adaptable and cost-effective in the repair of hard to access, overhead, vertical, and curved surfaces
Infrastructure Rehabilitation
The highly adaptable and cost-effective repair of hard to access, overhead, vertical, and curved surfaces is on full display at HC-Matcon's recently completed rehabilitation of the Gardiner Expressway
Structural Shotcrete is an excellent alternative to formed wall construction, particularly on overhead or curved surfaces, in below grade foundation wall applications and hard to access areas. Additionally, finished structural shotcrete walls do not require the type of refinishing that is common in formed construction (fin removal, form tie patching, etc.).
Structural shotcrete is typically completed using a wet mix process however, for remote areas or projects with limited quantities, dry mix may be considered due to its versatility and lack of reliance on the availability of ready-mix concrete.
Eliminate or reduce the need to design formwork for internal pressures.

Eliminate need to patch form ties, fin lines etc. related to formed construction.

Complex shapes easily accommodated with minimal or no formwork.

Elimination of crane lifts related to concrete placement and delivery – HCM Shotcrete utilizes tow behind concrete pump equipment for all concrete placement requirements. 

High compressive strength, durability, fire retardation, low permeability. excellent bond to a variety of substrates (wood, steel, existing concrete).

Full access and visibility of wall elements before and during concreting. Easy verification of reinforcing and concrete placement.

Highly adaptable and cost-effective repair of hard to access, overhead, vertical, and curved surfaces.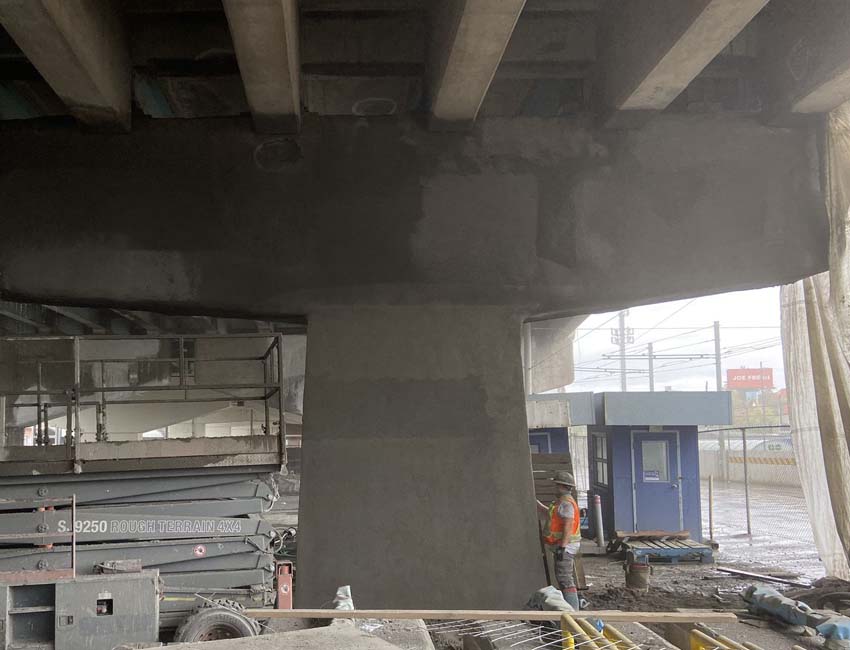 Follow us and find more about HCM Group