The Oshawa Mall expansion was a large project that required several foundation and shoring services. HCM met the needs of the contractor by providing both tied back and cantilevered lagging shoring systems, shotcrete underpinning, and installation of caissons.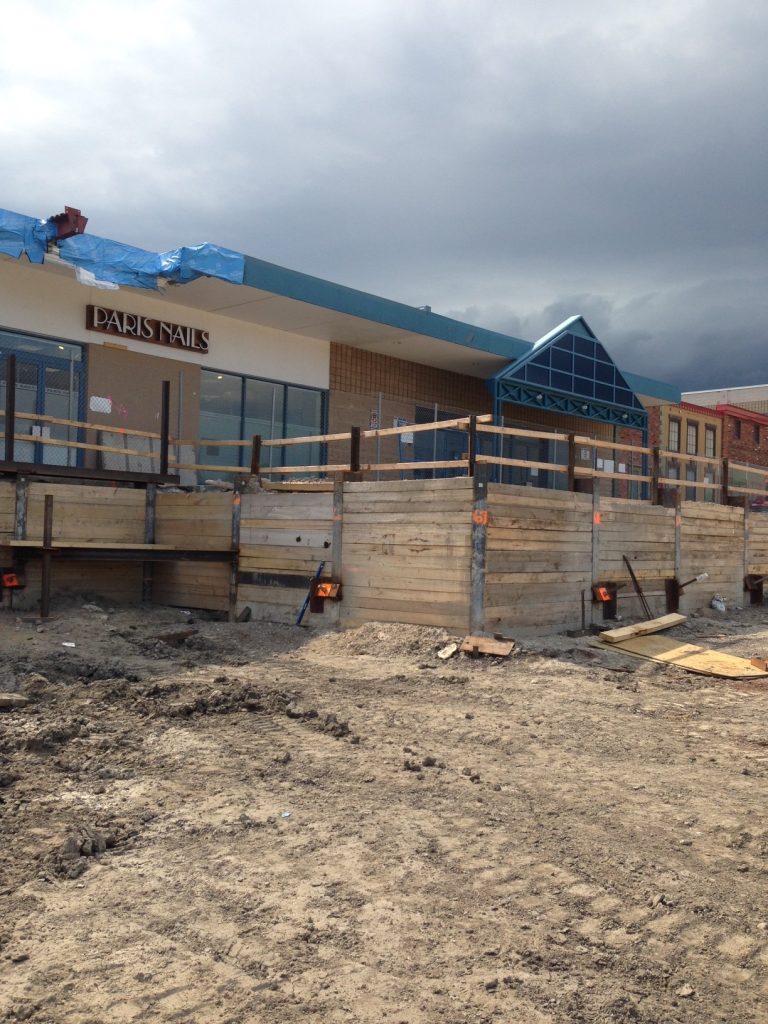 Client: Ledcor Construction Ltd.
Location: Oshawa, Ontario
RWH Engineering Inc. (RWH) completed the shoring designs and provided layout, as well as precision and vibration monitoring services. Taking on this additional scope, HCM/RWH were able to provide significant project cost-savings and minimize communication issues. On this project, the shotcrete underpinning design was superior to the conventional underpinning method and resulted in both schedule and cost savings due to the efficient construction process.
The HCM/RWH team provided services across multiple scopes of work, helping the contractor complete the project on time and within budget.